We would be honored to have you as our guests at one of our Sunday morning or Wednesday evening services! We would love to meet you, answer any questions you might have, and give you a gift just for being our guest.
WHAT TO EXPECT WHEN YOU ARRIVE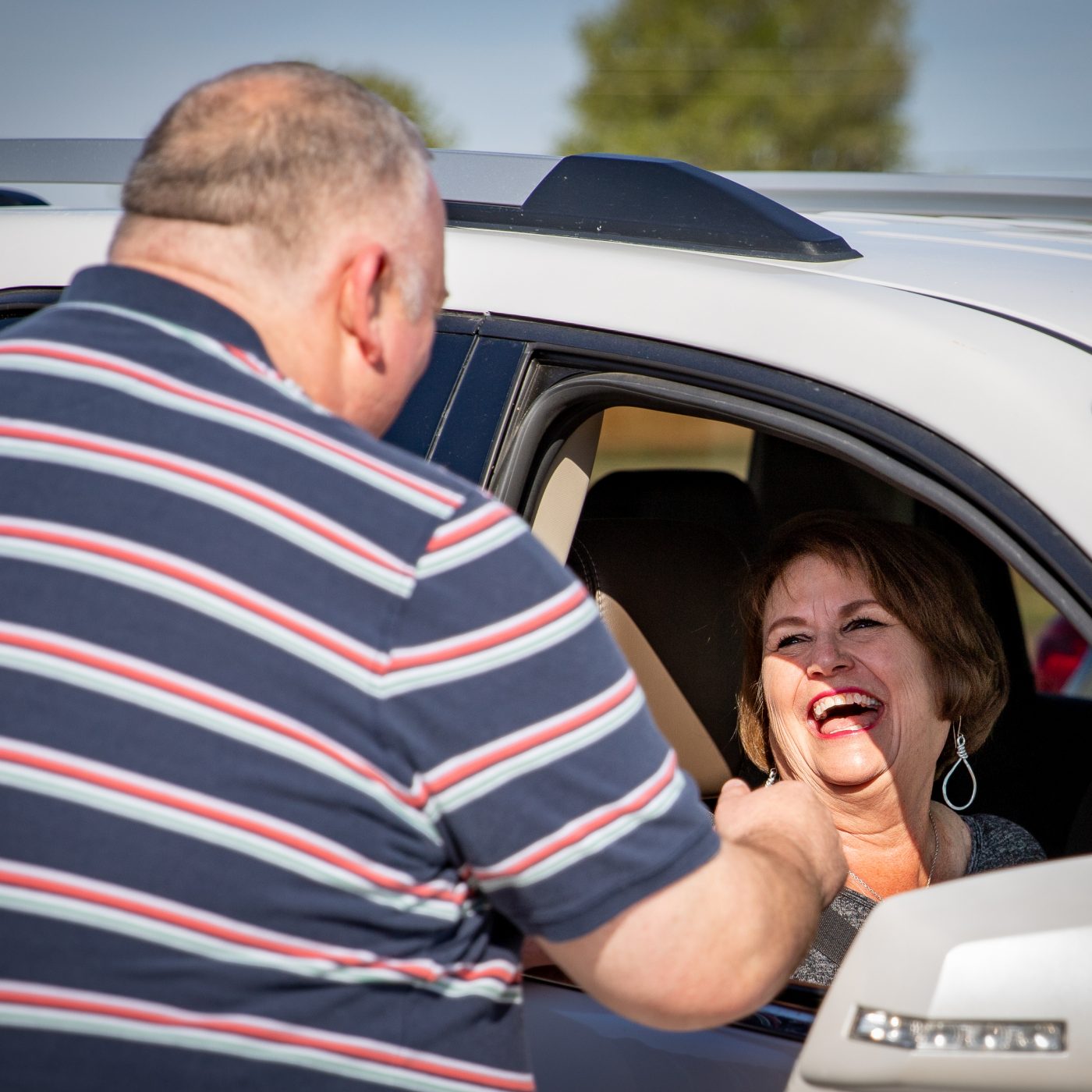 Most of our attendees dress very casually, but come in whatever you feel most comfortable wearing.
Once you arrive, our Greeters will be the first to welcome you. They will help you find anything you need and be glad to answer any questions you have!
For Families, we have Kids Classes available for them during the service (pro tip: avoid the crowds by arriving early and heading to the Kids Check-in area). Alternatively, kids are welcome to sit in the services anytime!
We'll typically start our services with an opening song followed by a welcome time lead by one of our staff members.
After that, our worship team will lead the church in singing a couple of songs, followed by a sermon (which lasts around 30 minutes) delivered by our senior pastor.
After the sermon, we are invited to a time of response. Then we'll close the service in prayer and a few quick announcements.
AFTER THE SERVICE
Head to the foyer and stop by the Next Steps desk. We would love to meet you, answer any questions, and help you get connected.
We'll see you soon!
Things to Remember
• We are asking those who are most vulnerable to stay home
• If you are sick, we ask that you stay at home
• We recommend that you wear a mask. It's not required.
• We encourage touchless giving for your tithes and offerings through
online, mailing or dropping your tithe/offerings off at the church.